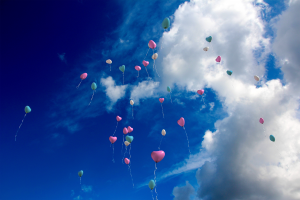 The publication aims to increase the objective awareness of the professional public and help improve the mental well-being and status of transgender people. The publication is available at https://www.nudz.cz/informacni-stredisko/E-knihy/.
The monograph was created on the basis of the SWITCH project (Supporting Wellbeing and Integration of Transgender Victims in Care Environments with Holistic Approach). This project has been funded with support from the European Commission's program: Rights, Equality and Citizenship (2014-2020).
The publication is divided into five chapters, the following are the appendices: Chapter 1. Transgender and non-binary identity; Chapter 2. Basic terms and definitions; Chapter 3. General recommendations for medical care providers for transgender and non-binary people; Chapter 4. Recommended methods of psychotherapy for trans and non-binary clients; Chapter 5. Mapping good practice among therapists from three countries within the SWITCH project.
Attachments: Mapping good practice among therapists from three countries, the Czech Republic, Italy, Spain and Quotes from clients.
The publication contains both Czech and English version, and it is enriched with symbolic images. In the Czech context, this is an original publication that takes into account scientific knowledge from current research and is also based on good practice of a holistic approach in the therapeutic care of trans people, non-binary and intersex clients. An international team of experts from the Czech Republic, Italy and Spain summarized in five chapters valuable knowledge usable for practice and offers suggestions for further research.
The main benefit is the current terminology, which has not yet been unified for professional discussion. The general recommendations for medical care providers take into account the developmental aspects of transition and the destigmatization approach in communication with clients is sensitively stated in the text. The recommended methods of psychotherapeutic work lead to a holistic approach and shed light on the areas of wellbeing development. The text continuously emphasizes a client-focused approach that helps to improve their mental well-being.
The inclusive concept of the publication can also be seen in the Czech-English edition, as this bilingual format can help therapists to work with foreign clients in the Czech Republic. Czech quantitative data suitably complement the qualitative-research findings from all three participating countries. Data from international practice mapping can be an inspiration usable for further research and enrichment of professional practice. It would also be appropriate to elaborate the publication in more detail in follow-up research.
Overall, the book can be evaluated as an innovative, original and inclusive publication that brings new sources of knowledge and shifts traditional paradigms. The publication can be used for teaching purposes, in the framework of further research practice and the creation of strategic documents, but especially as a source of information for a range of professions in the field of mental health.